With the Vodacom Digital Accelerator, more women win. Philip Besiimire, Vodacom Tanzania's Managing Director, has asked Smartlab, its digital partner, to ensure women startups get highly guaranteed access to the Vodacom Digital Accelerator program.
In Besiimire's opinion, the digital space is male-dominated; the VDA will open more unique programs to help women. A maturity roadmap will be achieved in two years as the team strives to bring other light-minded stakeholders on board.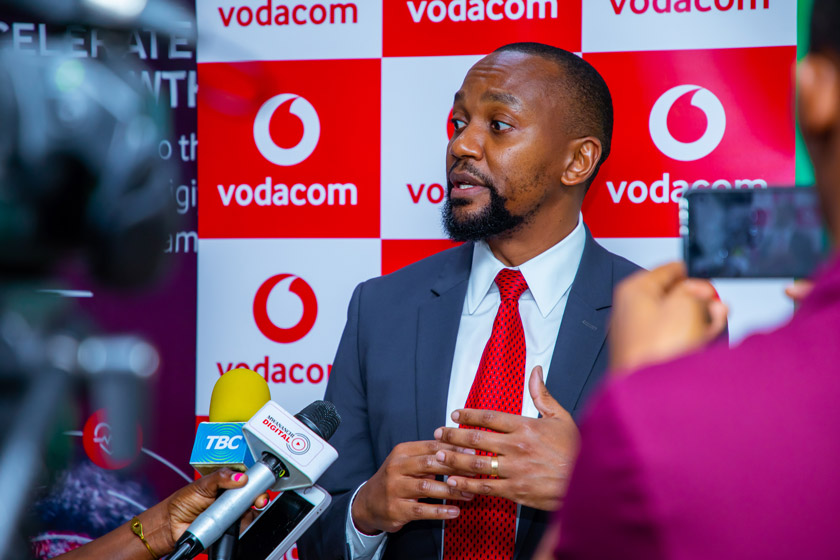 "Aligning new ideas with young people and finding a solution is an excellent opportunity. The work that Smartlab is doing through the VDA program is transformative and future-focused.'' said Mr. Philip during his speech.
Vodacom's Managing Director, Mr Philip Besiimire, was accompanied by Mr Nguvu Kamando, Director of Digital Services, and Ms Yvonne Maruma, Head of Strategy and Governance, and team for this visit.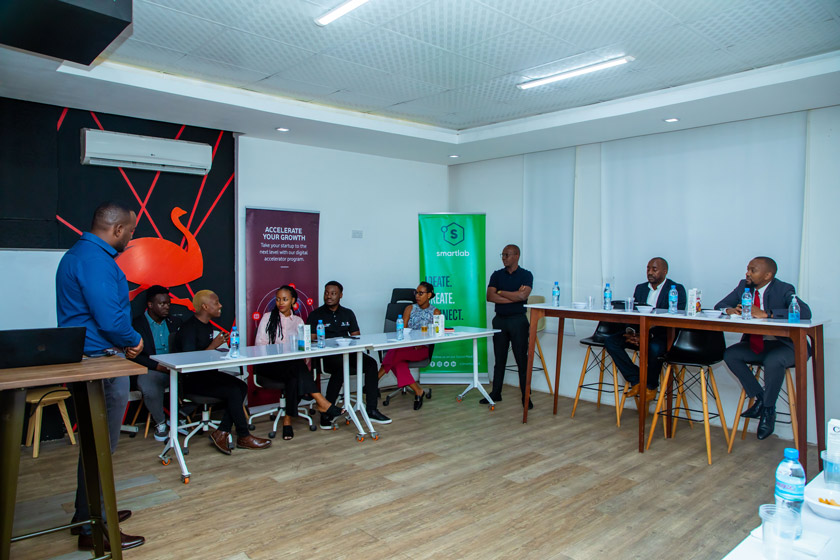 Director of Vodacom digital services, Nguvu Kamando said, the Vodacom Digital Accelerator helps creative youth speed up their startups. And Currently, the VDA program is in its second phase after success in its first phase, which reached more Tanzanians by providing not just capital but also customers.
He added, "I will be excited to see a specific women's chapter so we can encourage women entrepreneurs, especially in technology. Vodacom will keep lifting creators in agriculture, education, entertainment, mobile money and cyber security to boost creativity space countrywide and internationally."
Mr Edwin Bruno, the Chief Visionary Officer, is determined to foster innovation and build a vibrant ecosystem of techpreneurs in Tanzania.
He also presented that the Vodacom Digital Accelerator program is creating jobs and increasing technology skills in Tanzania, and there is a need for big corporate players to support entrepreneurs.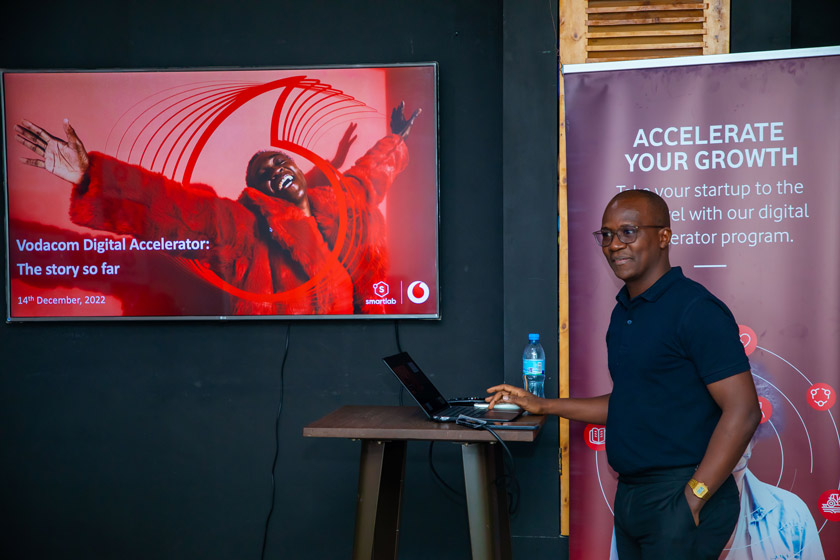 Smartlab business director Larry Ayo said plans are set ahead to raise awareness primarily to women so that they can erase the ideology that VDA belongs to men only and comfortably grab the digital entrepreneurship space.
"Our team is incredibly proud to be involved in this groundbreaking initiative and looks forward to working closely with the Vodacom team to help the selected startups expand the capacity of innovative solutions in real life."
The Program was launched in September 2019. Vodacom Tanzania partners with an innovation ecosystem builder, Smartlab, to establish the Vodacom digital accelerator. A total of 28 startups have been initiated so far.