On Thursday, September 22, Smart Lab hosted the 5th Corporate Unwind event and featured Jose Daniel Moran Ramirez, MD of Tanzania Breweries Limited. Tanzania Breweries Limited is the country's top brewing business. Attendees came from various stakeholder groups, including young people, startup founders, professionals, business people, and tech/innovation community members who listened, learned, shared, and connected with the top-level corporates doing excellent work in their fields.
When quizzed on how they have been able to come up with products that consumers love, his response was direct and precise "We use a lot of Science and scientific methods to create brands that customers love." He reiterated that customer feedback is the art behind understanding what works best for their market but leverages on technology, innovation, and scientific methods to produce the best drinks. His advice to budding entrepreneurs and startups was succinct and we captured this in his own words "Don't get too attached if it doesn't work. In business, products flop and brands fail in the market. Use your Emotional intelligence in amplifying new features that are loved by the end user".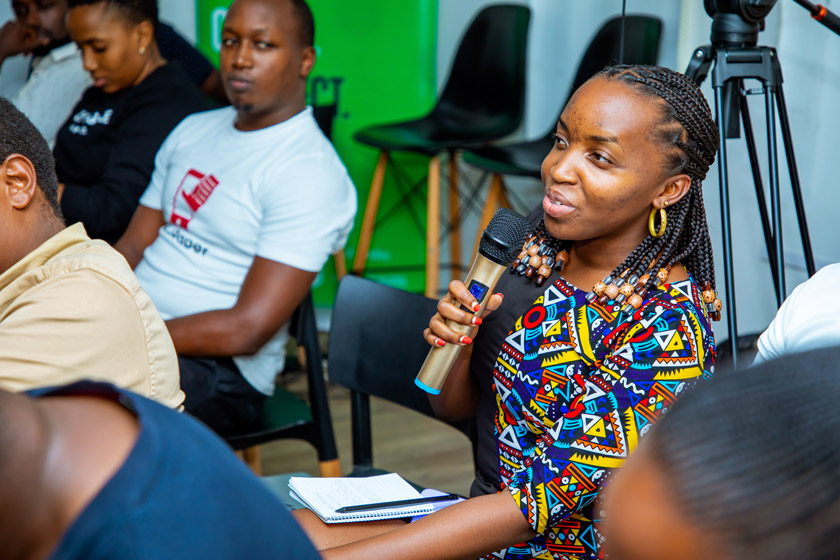 Edwin Bruno the CEO of Smart Africa Group (SAG) also doubled up as the moderator of the event, putting a spotlight on the technological advancements that have increased opportunities for Innovation by singling out the Accelerator 100+; an AB InBev and partners initiative that is committed to finding solutions for some of the most pressing environmental and social challenges of our time. During the session, he rallied the audience by reminding them that the responsibility to resolve the challenges we have in society today does not rest with one single entity but a collective effort hence calling more C-suite leaders and experts to be ready and willingly share their knowledge and experiences in the upcoming Corporate Unwind events in future.
Smartlab is the innovation wing of Smart Africa Group (SAG) that aims at empowering communities of learners, startups, and corporations to develop groundbreaking solutions that impact Tanzania, Africa, and beyond.
Smart Africa Group is on a mission to build integrated platforms that connect people and organizations to unlock infinite possibilities and achieve more in Africa and beyond.
#Untilitsdone.